When it comes to luxury SUVs, the BMW X5 and Mercedes-Benz GLE are two of the most popular models on the market-and for good reason. Both vehicles feature powerful engines as well as comfortable cabins with innovative features. The only question is whether the BMW or Mercedes-Benz is right for your unique lifestyle.
This comparison from Century BMW can help you figure that out, so give it a read today!
Related reading: BMW X5 vs. INFINITI QX60
---
BMW X5 vs Mercedes Benz GLE: Engine Power

We all know that a capable engine is one of the most fun parts about driving a luxury vehicle, and the BMW X5 and Mercedes-Benz are no exception. In fact, they both have an available performance line that can really kick your drive into high gear.
This performance line is the M Series for the BMW and the AMG trim level for the Mercedes-Benz. With either of these powertrains, you'll get an engine that delivers more than 500 horsepower.
How about their standard engines, though? Let's take a look in the table below:
| | | |
| --- | --- | --- |
|   | BMW X5 | Mercedes-Benz GLE |
| Standard engine | 3.0L BMW TwinPower Turbo I-6 | 2.0L turbocharged I-4 |
| Standard horsepower | 335 horsepower | 255 horsepower |

If you choose to stick with the standard engine in either model, you're going to get more overall horsepower from the BMW X5, which comes standard with a 335-horsepower, 3.0L twin-turbocharged I-6 engine. Compare this to 255 horsepower from the standard 2.0L turbocharged I-4 engine from the Mercedes-Benz GLE.
---
Cabin Utility of the BMW X5 and Mercedes-Benz GLE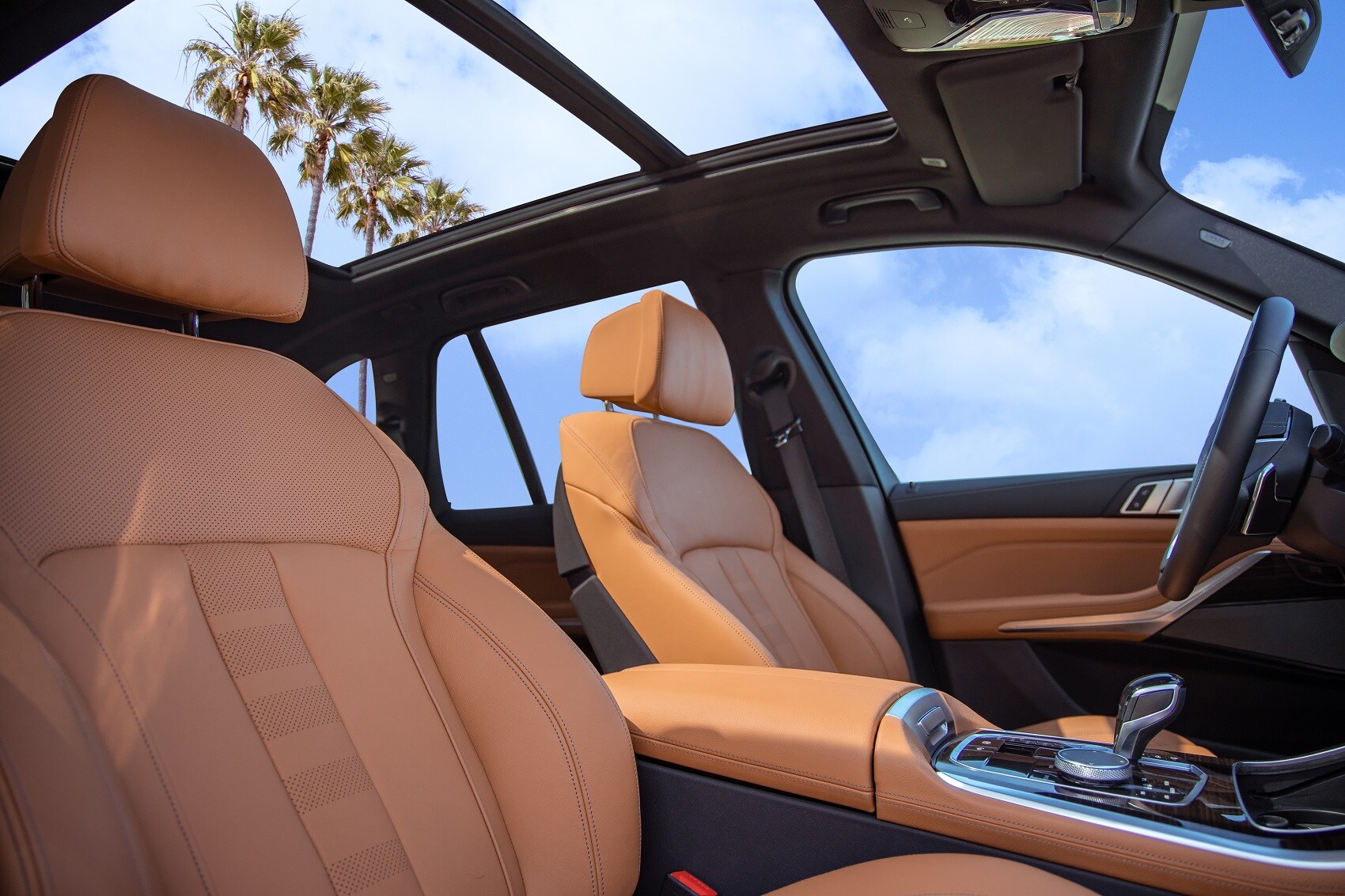 When you enter the cabin of either the BMW X5 or Mercedes-Benz GLE, you're sure to find them both spacious. Both vehicles include the following features:
A standard 2-row configuration that seats five passengers
An available 3-row configuration that seats seven passengers
Over 70 cubic feet of cargo space with the rear seats folded
When it's time to unload, you may get a bit more utility from the BMW X5 due to its power-split tailgate. This opens the top portion of the tailgate like a traditional hatch while keeping the bottom portion folded up for extra security.
This way, if anything shifted during travel-like soda bottles, golf balls, or anything else-you won't have to worry about them rolling out when you open the rear hatch. The bottom portion also folds down like a tailgate for easy loading.
Unfortunately, the Mercedes-Benz GLE doesn't have a similar feature, so you may want to be a bit more careful when unloading the cargo area.
---
Cabin Comforts inside the BMW X5 and Mercedes-Benz GLE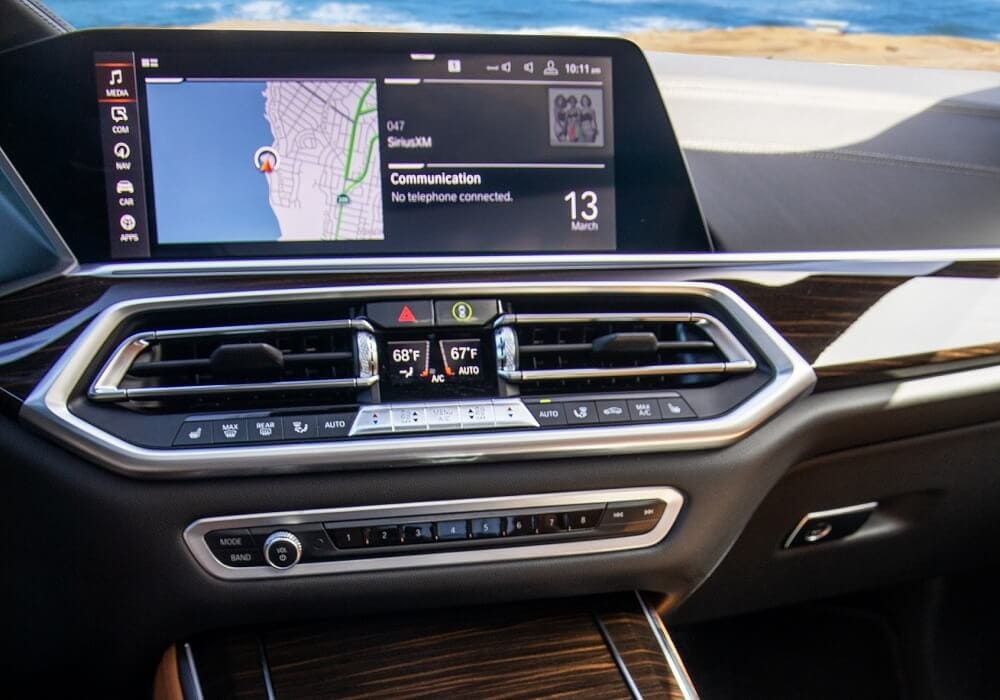 While utility is important, comfort is, too. That's why we love that both the BMW X5 and Mercedes-Benz GLE come with available first-class features like:
Heated seats
Apple CarPlay®
Android Auto™
Moonroof
The available moonroof in the BMW X5 is panoramic, meaning it spans the full length of the cabin. This comes standard with the BMW. The Mercedes-Benz GLE has a panoramic moonroof too, but it's only available with an upgrade.
They also both give you a personal assistant that allows you to control your media and other vehicle settings without taking your hands off the wheel. Simply say Hey, BMW, or Hey, Mercedes, and speak your command! Your luxury SUV will grant your wish while you focus on driving.
---
BMW X5 or Mercedes-Benz GLE: Which Will You Drive?
When it's time to hit the road in Huntsville, Florence, or Cullman, AL, will you be driving the BMW X5 or Mercedes-Benz GLE? If you like the BMW, the team at Century BMW can put you behind the wheel. Simply contact our dealership to test drive the BMW X5 luxury SUV today!