When you're in the market for an excellent set of wheels to hit the streets of Huntsville, Florence, and Cullman, Alabama, BMW is the brand you want for luxury thrills and performance. That's why you're looking between 2022 BMW 3 Series vs. BMW 2 Series options.
Which of these models can meet your priorities? Here at Century BMW, we want to show you the possibilities!
---
Find the Drive You Want
Stepping up your game is easy when you check out the innovative features of the 2022 BMW 3 Series sedan or 2 Series gran coupe, especially with their starter engines:
3 Series vs. 2 Series Engine

3 Series: 2.0L BMW TwinPower Turbo engine

2 Series: 2.0L BMW TwinPower Turbo engine

255 horsepower

228 horsepower

294 lb-ft of torque

258 lb-ft of torque
As we can see, the 2.0L TwinPower Turbo engines are built a bit differently between the two models. If you're looking for a higher horsepower and torque, you'll be set with considering a 3 Series.
There's plenty of versatility that you can explore between these models, with plenty of different options for engines and drives. Your drive gets sportier and sportier with the 3 Series, especially when you get up to the optional M3.
However, the 503 horsepower on the optional M3 Competition does lead to a compromise of fuel efficiency, with an EPA-estimated 16 city/23 highway MPG.1 The 2 Series gran coupe, however, never has an EPA-estimated gas mileage lower than the optional 23 city/32 highway MPG.1
---
Shape and Size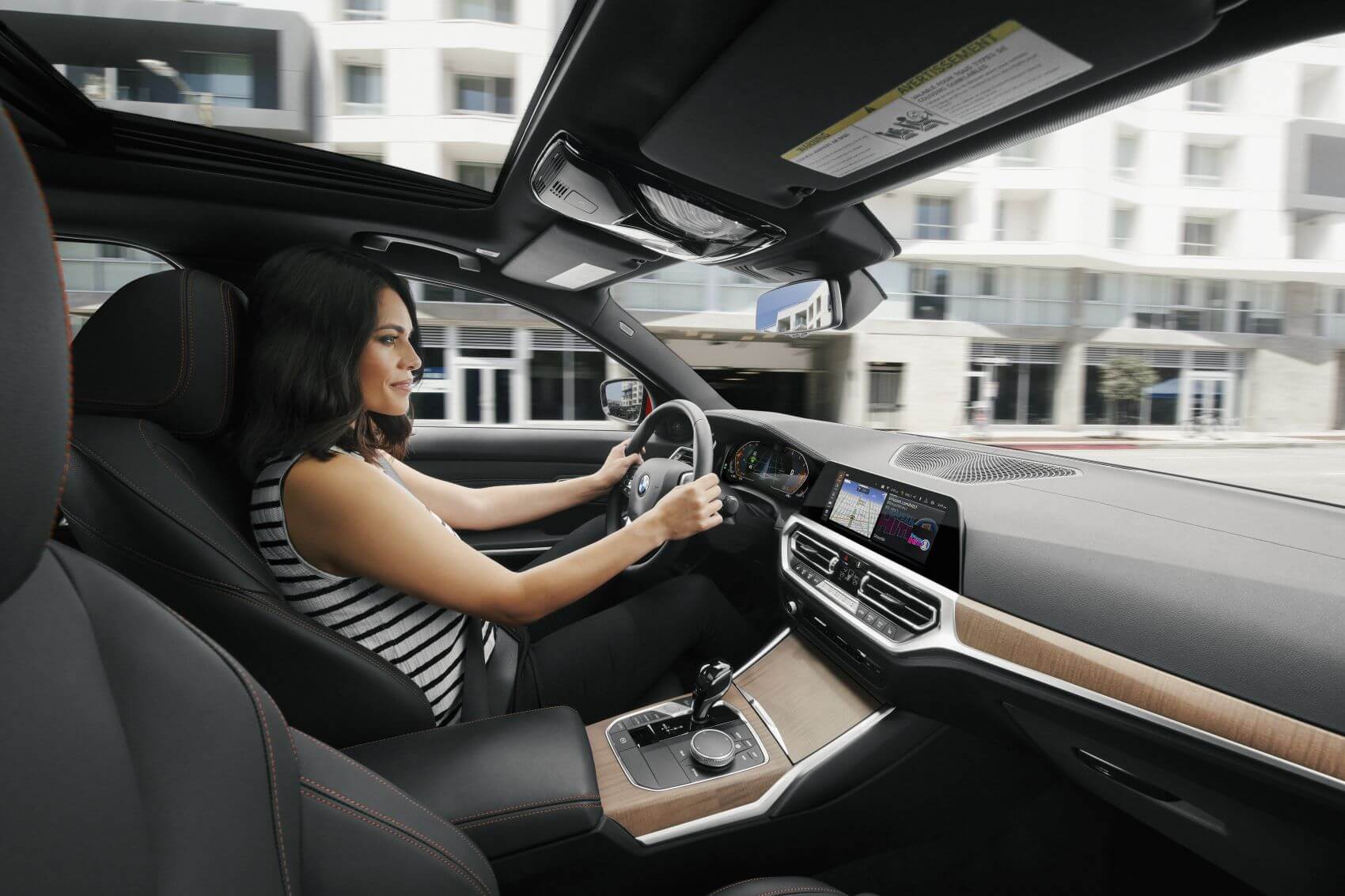 What kind of build do you need in your next BMW? If you want a car that's slim enough to make city parking and weaving through traffic simple, the 2 Series gran coupe comes at 178.5 inches long and 70.9 inches wide. By comparison, the 3 Series is 185.7 inches long and 71.9 inches wide.
But what if what you'd prefer is extra room for your passengers? Check out the offered legroom:
2022 3 Series legroom: 42 in. front/35.2 in. rear
2022 2 Series (gran coupe) legroom: 41.4 in. front/34.4 rear
Remember, every inch counts, inside and out, when you're driving around! What is it you want from your vehicle?
---
Advanced Safety Options
Both models are designed to keep you safe, but how do the suites of the BMW 3 Series vs. 2 Series compare? Let's check them out:
2022 3 Series vs. 2 Series Safety Systems

3 Series Active Guard

2 Series Active Driving Assistant

Frontal Collision Warning
Automatic City Collision Mitigation and Braking

Frontal Collision Warning
Active Blind Spot Detection
Lane Departure Warning
Speed Limit Info
Frontal Collision Warning, as you'll find on both, will help you to avoid collisions as the system detects objects up ahead and provides warnings to help you out.
While you have the options for Active Blind Spot Detection and Lane Departure Warning on the 3 Series, they come standard with the 2 Series gran coupe. Stay safe on the highway and keep an eye on objects in your blind spot easily with these features!
Or are you interested in the 3 Series' extra help to avoid collisions in the city? Look into the possibilities!
---
2022 BMW 3 Series vs 2 Series: Which Do You Prefer?
Now that we've shown you what each of these BMW models has to offer, which model wins in this BMW 3 Series vs. 2 Series comparison? Both have plenty of power, space, and safety: it just comes down to what meets your priorities.
Visit us at Century BMW to get a closer look at either of these models. Whichever one you pick, your commutes throughout Huntsville, Florence, and Cullman, AL, will be made all the better!
1 Preliminary EPA-estimated figures are for comparison purposes only. Your actual mileage will vary, depending on speed, driving habits, trip length and driving conditions; actual mileage may be lower. Note for MPGe: All data are provisional and subject to official confirmation. The provisional power consumption figures have been calculated based on the ECE test cycle.